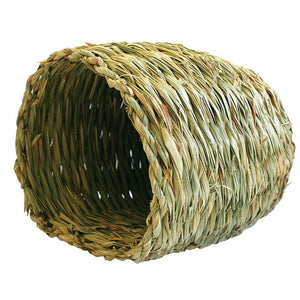 Nature First Grassy Nest is the perfect home and treat for your pet.
100% natural materials, contains no pesticides so safe for any small animal.
Grassy nest provides the ultimate cosy retreat, put a bit of his favourite hay or nesting material in there and he will be in heaven.
Provides shelter and privacy as well as satisfying your small animal desire to chew.
Helps keep your small pets constantly growing teeth down as he gnaws.
Helps with mental stimulation, healthy boredom breaking treat.
Size 23cm