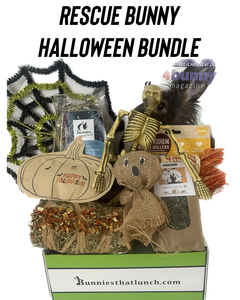 We want everybun to experience the joy we bring so we are offering these Halloween Boxes that will be shipped straight to a rescue bunny!
We will be dividing these up to give as many buns in need the opportunity to enjoy Bunnies That Lunch boxes!
We have a mini £5 version or a chunkier £10 version you can purchase to donate.
These are non profit boxes.  Plus we will also cover the shipping charge too.