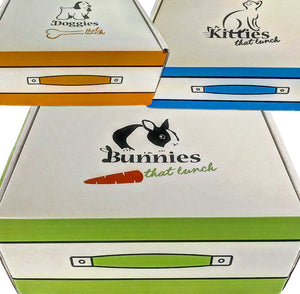 We get asked for these so many times we thought its finally time to officially launch them!
Multi Pet boxes allow you to get goodies for all your furry friends in one bundle at one price.
Box will contain a mix of toys and treats for chosen pets.
Order will arrive in a bunny/dog or cat box at random.