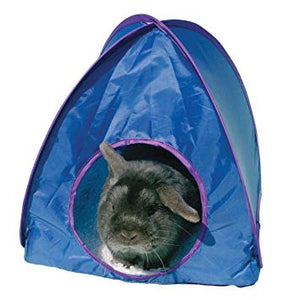 These tents allow pets to shelter from the elements and are generously sized: the larger for a couple of average-sized rabbits.

The tents are supplied with a removable mattress and run ties. The polyester fabric is wipe-clean and is supplied in two popular colours.

Supplied with Velcro tabs to connect to our rabbit tunnel.

36cm x 36cm x 36cm.

Ideal for indoor or outdoor use.