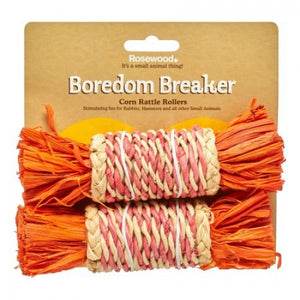 These are great fun for small furries! The Rosewood Corn Rattle Rollers are made from all-natural materials, including corn leaf, and provide your pet with hours of stimulating entertainment.

They rattle when they move and are easy to pick up with teeth so your small animal can chuck them around and have a ball!

Worldwide Shipping available!