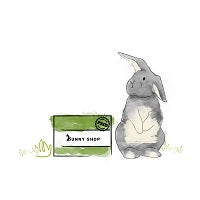 Send a bag of treats to a rescue bunny at our Charity of the Month!

Each month we will select a new Charity of Month to receive tons of toys and treats from us and you - by purchasing this you will add a bag of treats to that bundle. This is a non profit item for us.

To nominate a charity/rescue please email hello@bunniesthatlunch.com and title your email ' CHARITY OF THE MONTH'.